Pictured below is the 100 AMP Harrison Laboratory "FLUX Capacitor" step-up power supply
feeding the Henry SS750 Power Amplifier using #2 Gage wire throughout the electrical system.
The 2.0 Farad Capacitors, fore and aft of the power supply, help stiffen up current. To clean
up excess wiring I fabricated 1/8" thick copper jumper straps and copper electrical connectors.
Nothin like a little HIGH OCTANE for the Henry SS750.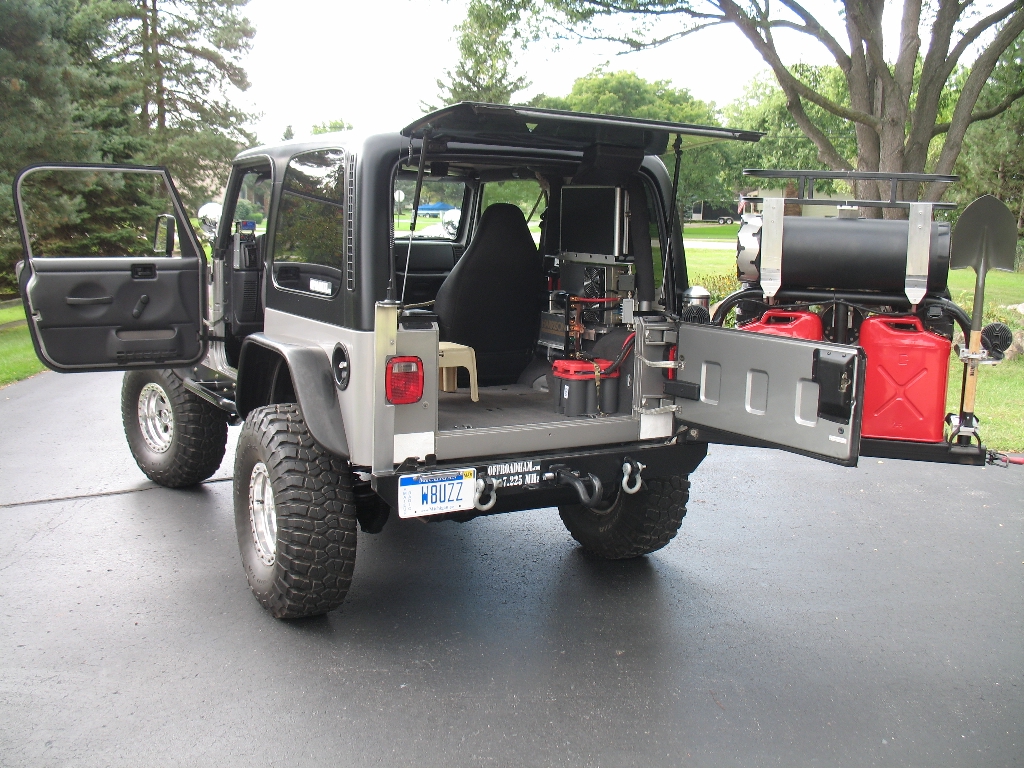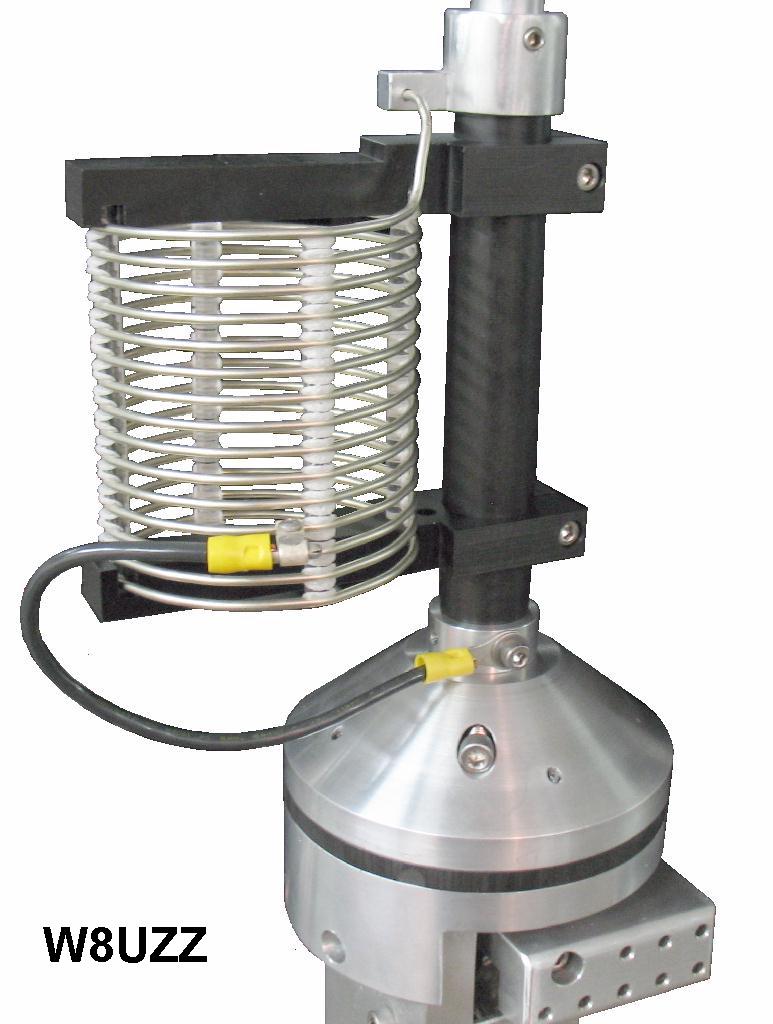 Here's my special feed point bracket, antenna base assembly
and the special ground manifold for a direct and efficient way to
quickly add and remove radials.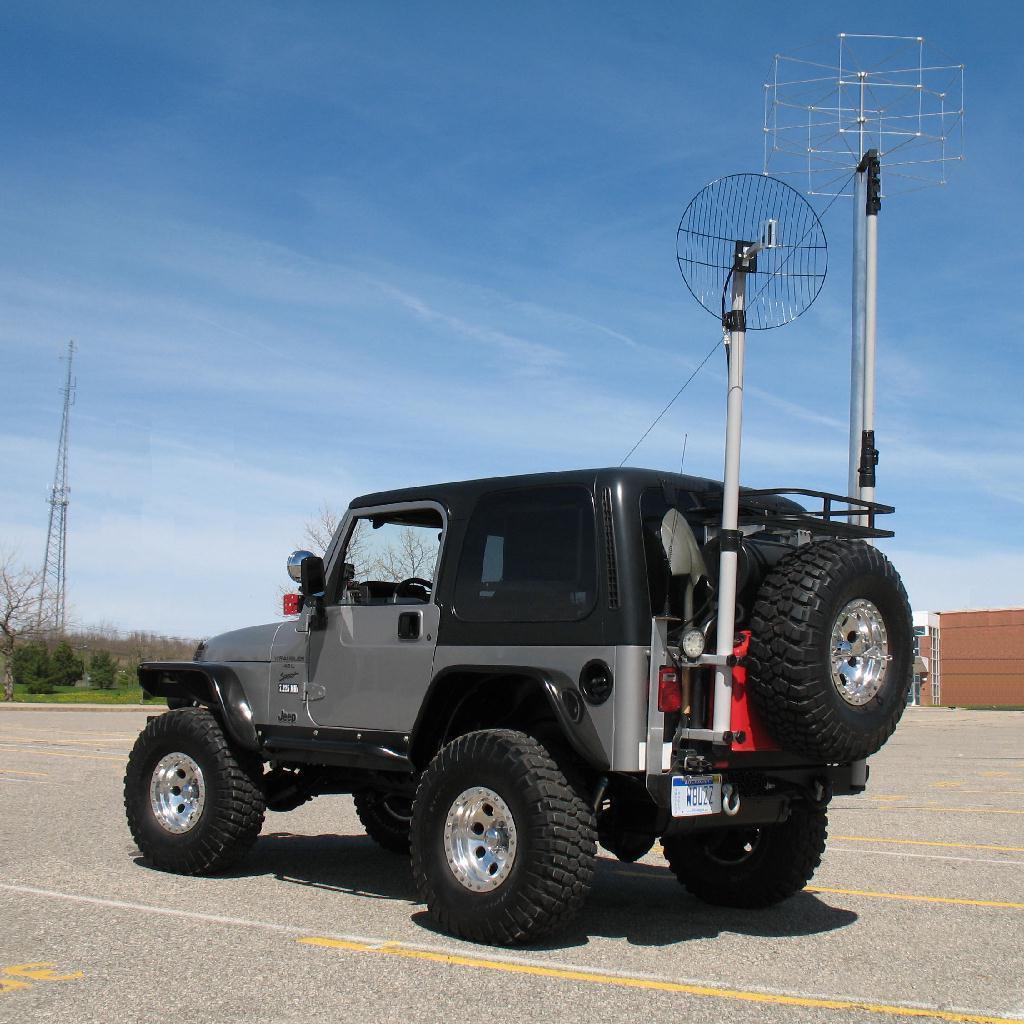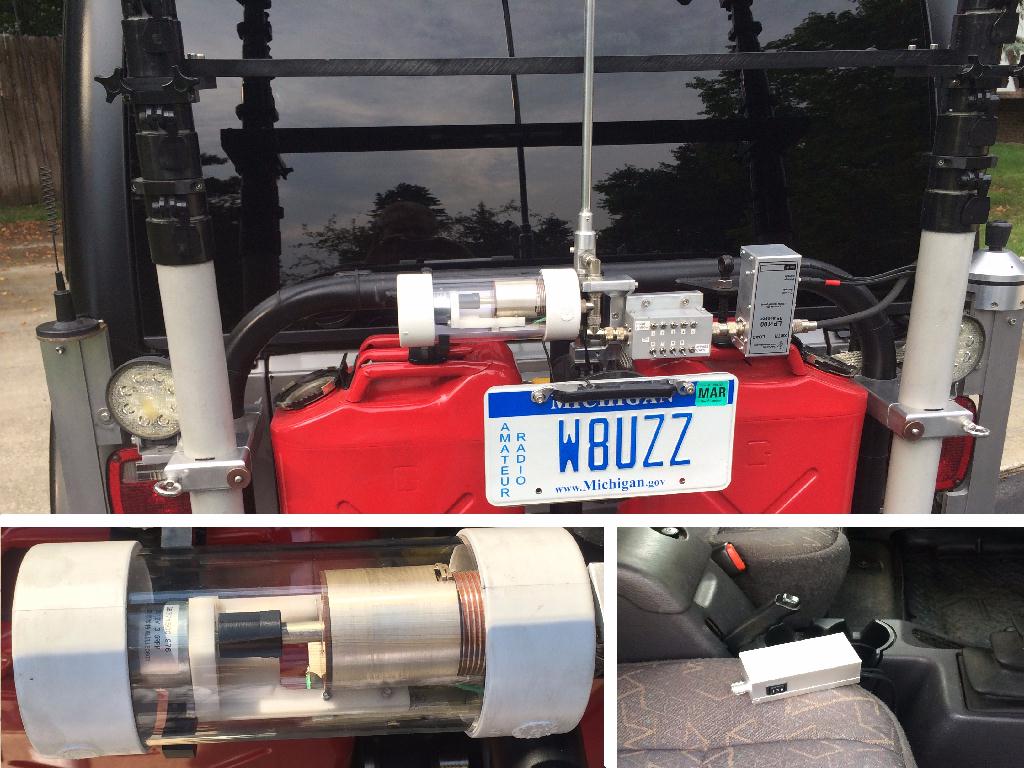 This is a powerfeed feed point induction coil I made with variable speed remote control. This allows me to
nail a "0" reactants from the driver seat. I can also see the coil position from my rear view mirror.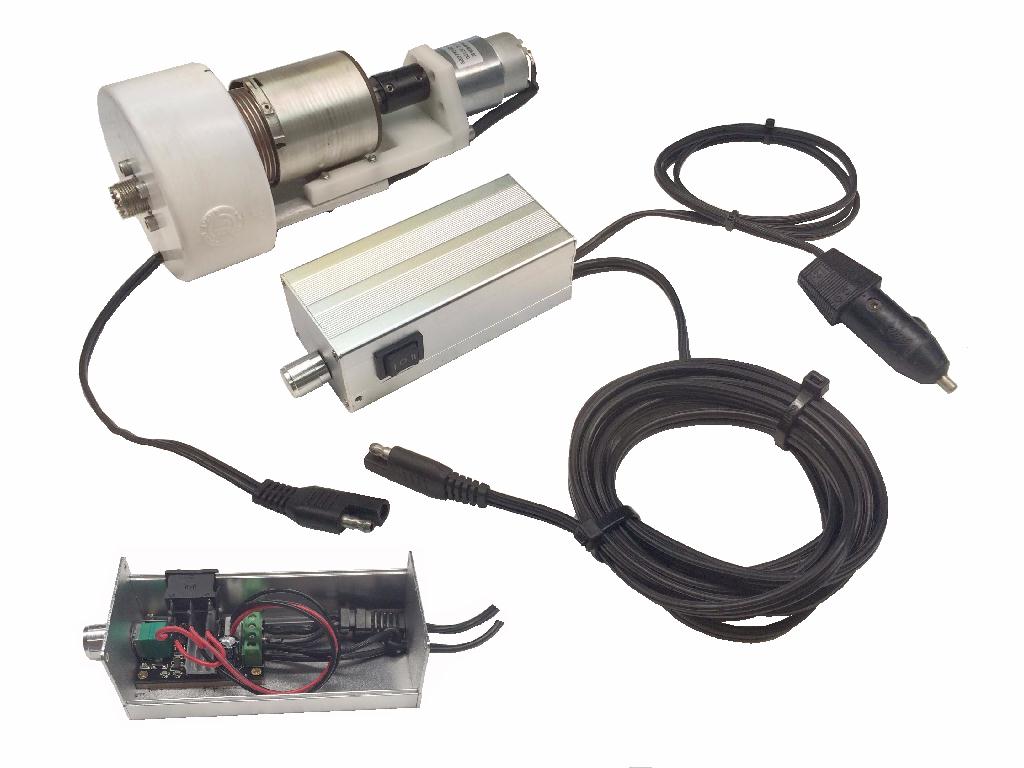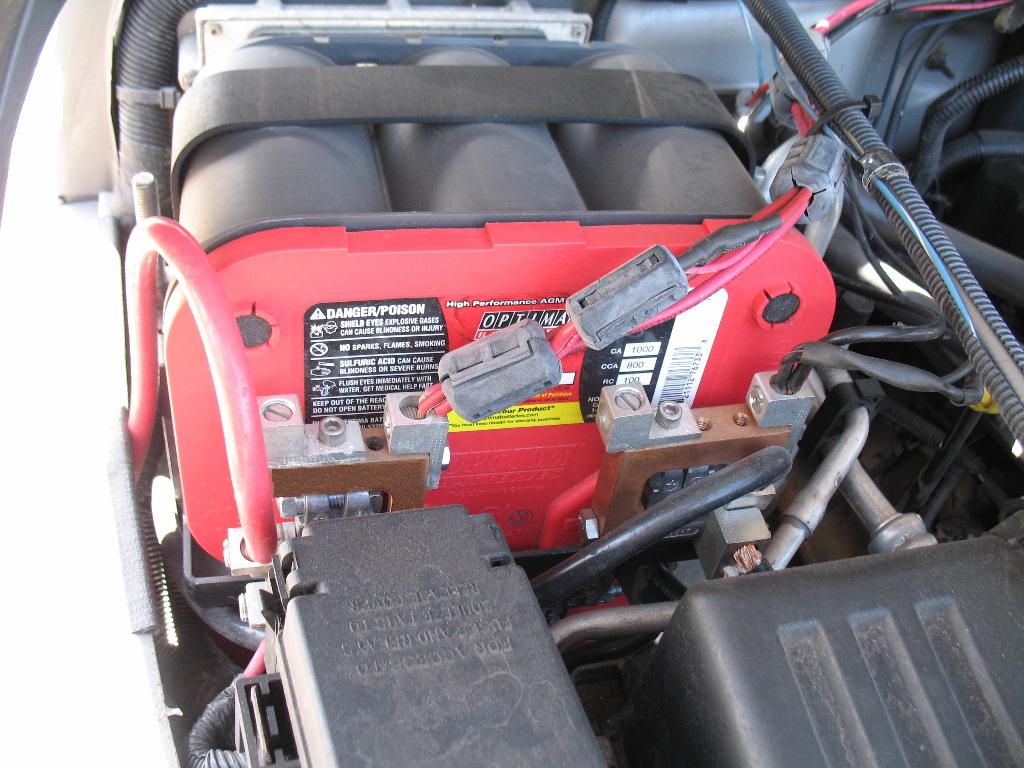 I made the special copper terminal brackets
for managing extra connection points.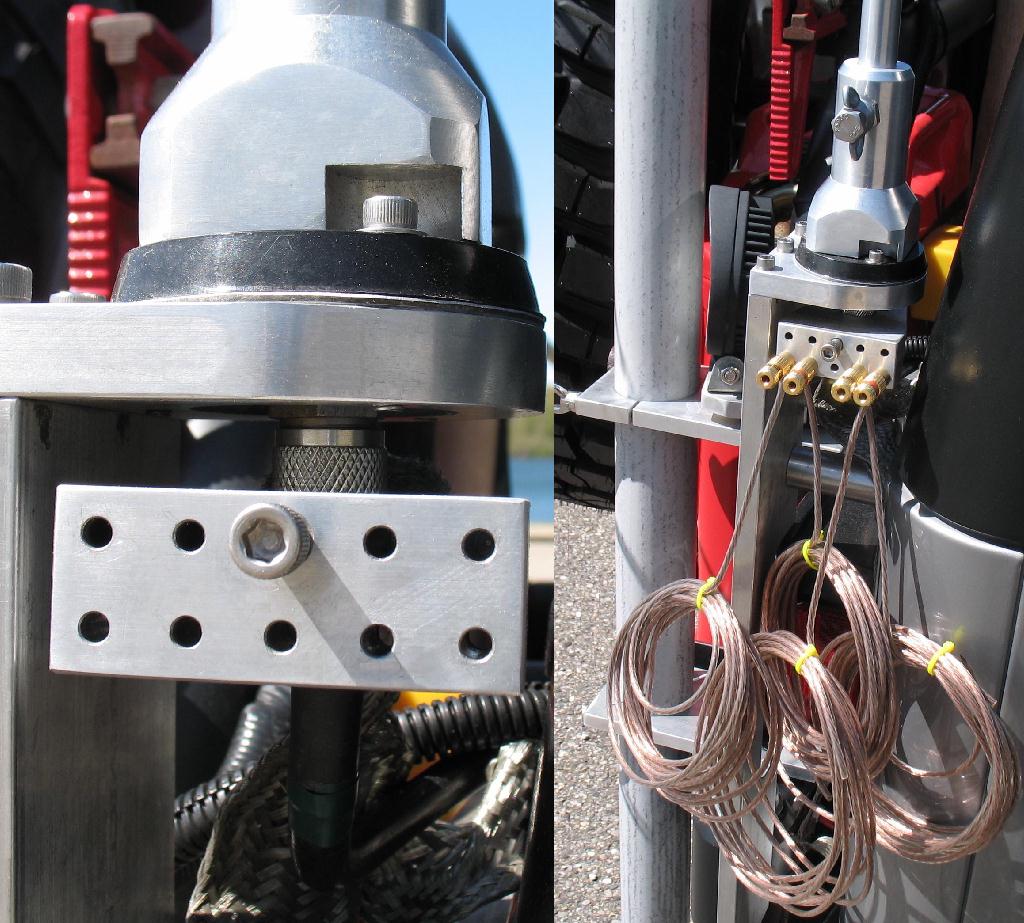 This is a photo of an earlier system I made. I made the Radials
out of #12 FLEX-WEAVE ultra-flexible aerial wire. Each radial
is 16 Ft long. I use (4) on 40 meters and (8) radials on 75 meters.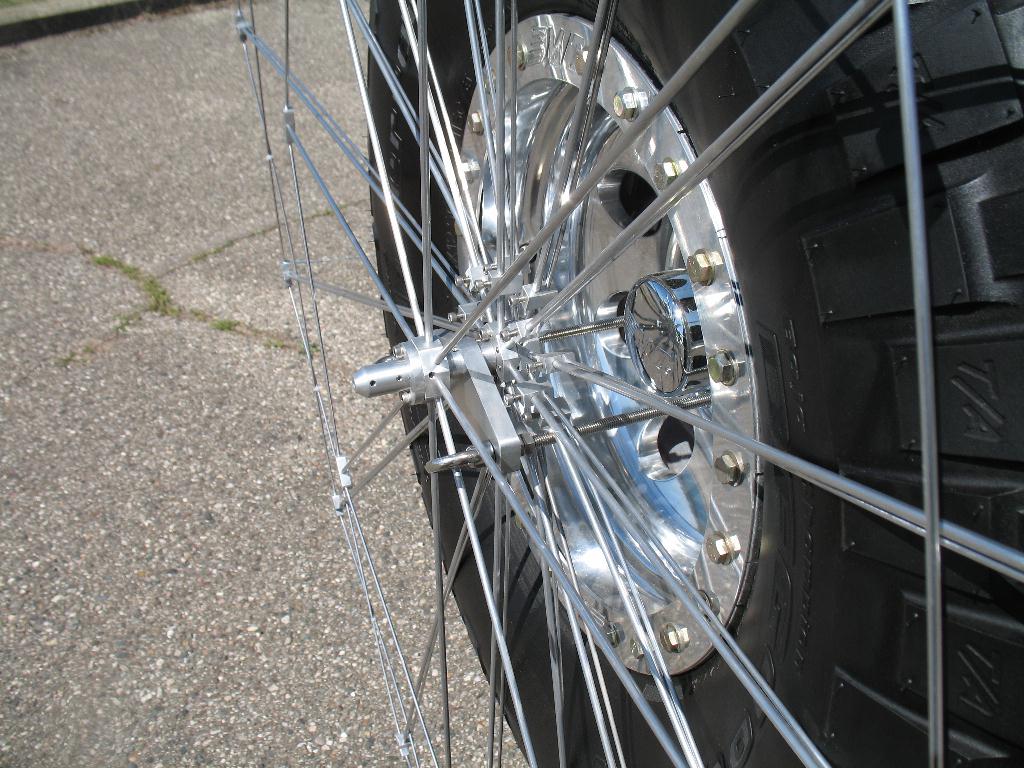 When transporting the Cap Hats the 36"Dia. 8 spoke hat
mounts over the 5Ft. 5"dia. 16 spoke hat as shown. I use
the large hat on 40 and 75 meters.
Note! All Hats and radiators are made out of 6061 T6
aluminum for lighter weight and higher permeability.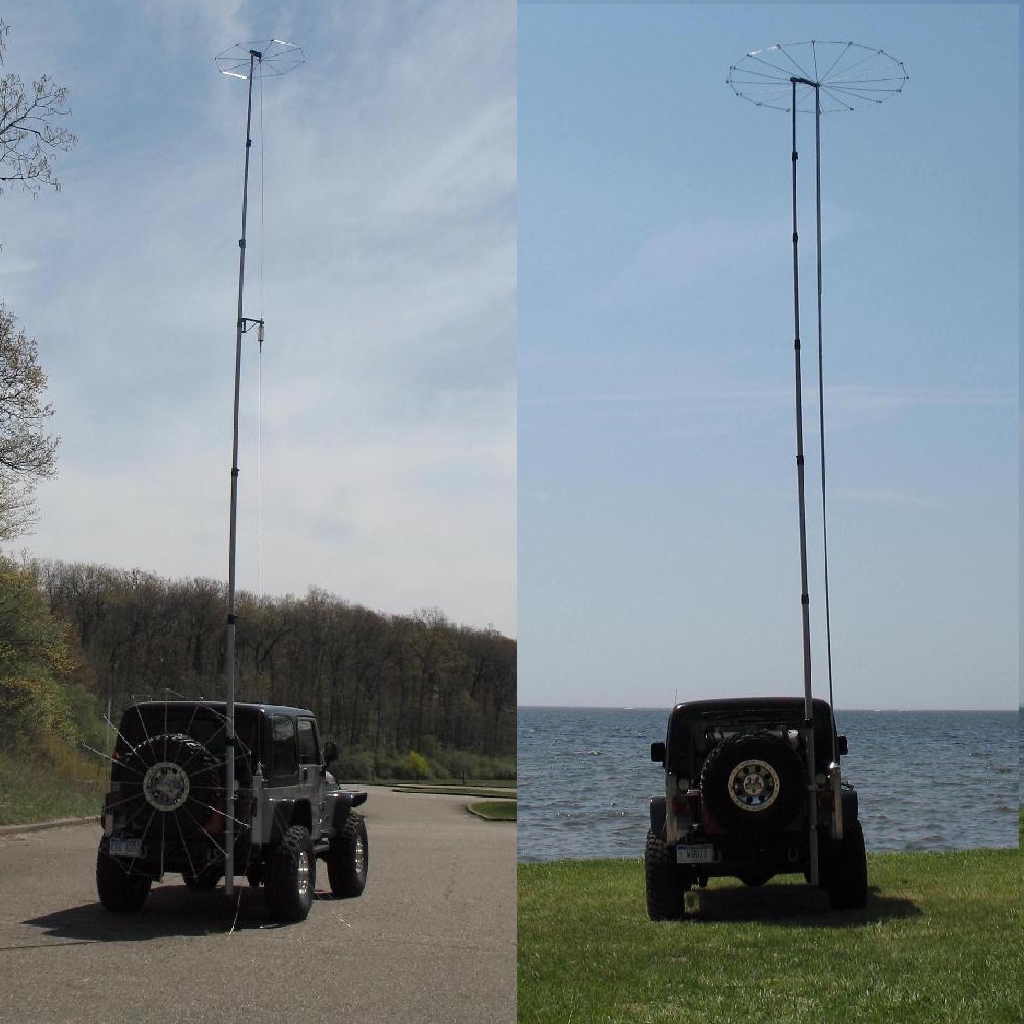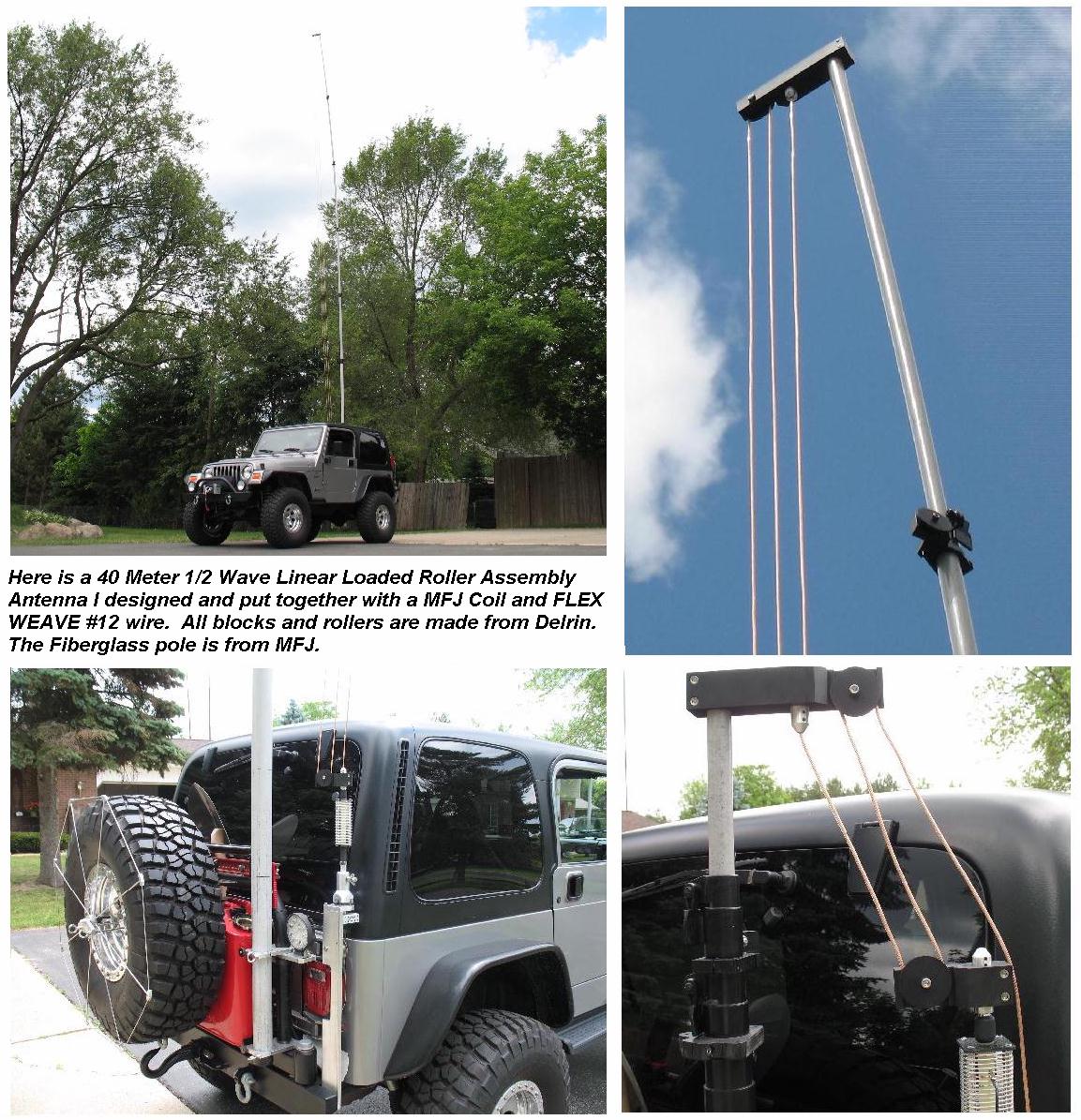 W8UZZ - 35" Dia. 8-Spoke Capacitance Hat
Assembled + Packaging = $125 + Cost to ship to your location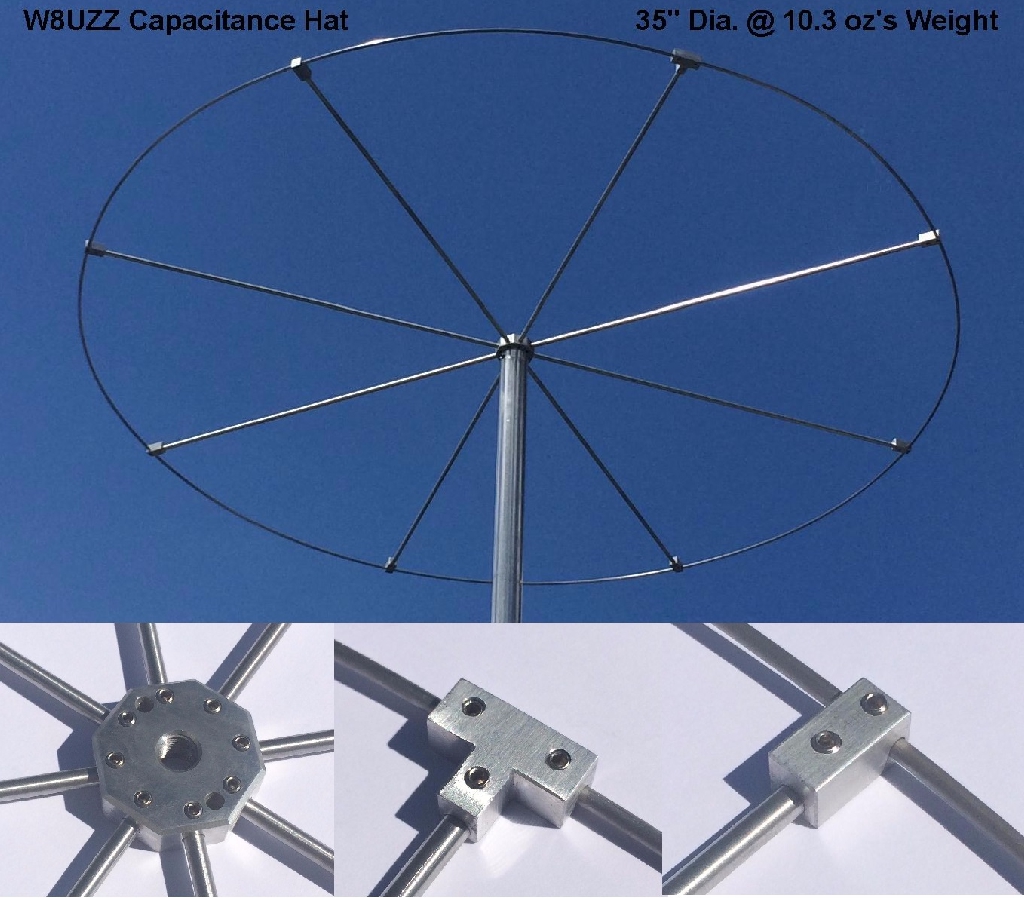 35" Dia. Capacitance Hat for your Screwdriver Antenna
Brand "NEW " from W8UZZ.
Super efficient
Ultra light ( 10.3 oz's )
Very strong with very little wind loading for its size.
Made from high quality 6061-T6 Aluminum
Assembled with Stainless Steel Set Screws.
(8) Radials are 3/16" dia. encircled with 1/8" dia. rod.
Center hub has 3/8"-24 thread hole for mounting on your radiator.

If your Screwdriver antenna resonates at 29.950 Mhz with a
3 ft long radiator, adding this hat to the top will bring resonance
just above 18.300 Mhz. This will make 17meters and below
much more efficient and increase the radiation resistance
dramatically.


Click on customer photos below for larger images.

Hat ships assembled and ready to screw on your radiator.

Assembled + Packaging = $125.00 plus Cost to ship to your location.

--- Visa or MasterCard ---

Call Russ "W8UZZ" at 248-625-4886 to order.

( Note: Radiator is not included in sale above. )




If your looking for a "Heavy Duty" Radiator for your
screwdriver antenna I can build one to fit your needs.

Call Russ "W8UZZ" at (248) 625-4886 for pricing.